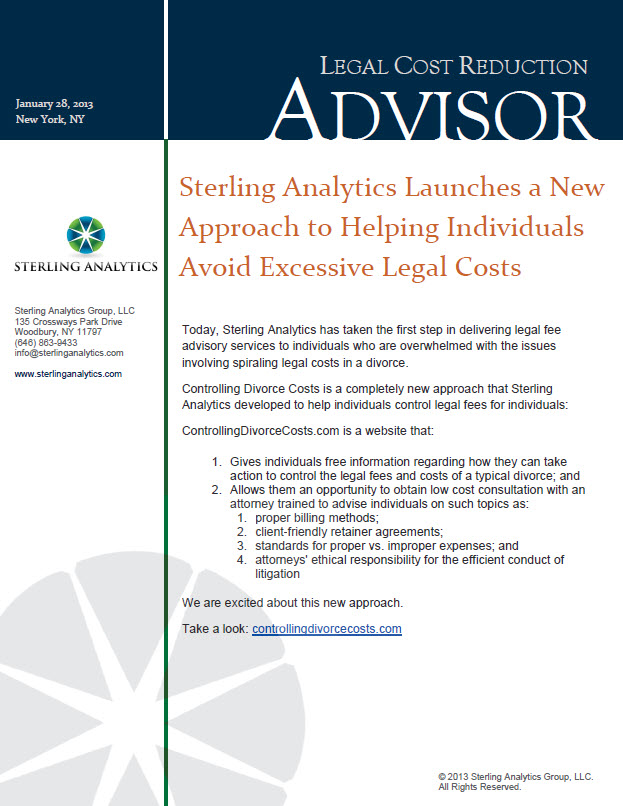 (January 28, 2013)
Today, Sterling Analytics has taken the first step in delivering legal fee advisory services to individuals who are overwhelmed with the issues involving spiraling legal costs in a divorce.
Controlling Divorce Costs is a completely new approach that Sterling Analytics developed to help individuals control legal fees for individuals.
ControllingDivorceCosts.com is a website that:
Gives individuals free information regarding how they can take action to control the legal fees and costs of a typical divorce; and
Allows them an opportunity to obtain low cost consultation with an attorney trained to advise individuals on such topics as:
proper billing methods;
client-friendly retainer agreements;
standards for proper vs. improper expenses; and
attorneys' ethical responsibility for the efficient conduct of litigation
We are excited about this new approach.
Take a look: controllingdivorcecosts.com